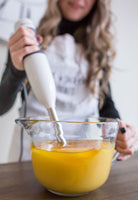 Our Story
Hello, My name is Michelle. I am the founder, creator & maker of Get Naked Soaps, Established in 2014.
Shortly after the birth of my daughter, I noticed she began to develop a variety of skin issues that left me very limited to what I could use on her sensitive skin. After trying countless store bought products with no relief,  I decided to take it upon myself and study the process of natural soap making. I immediately fell in LOVE and never looked back! My daughters skin issues subsided immediately and it was with this inspiration, Plain Jane was created. 
Plain jane
follow us on instagram @getnakedsoaps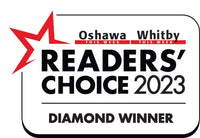 Thank You For Your Votes!
Get Naked Soaps is honoured to have been announced official winners in two categories: Best Beauty Supply and Best Online Store in the 2020, 2021, 2022 & 2023 Readers Choice Awards.
Get Naked Soaps Is A Proud Member Of The Ontario Made Program